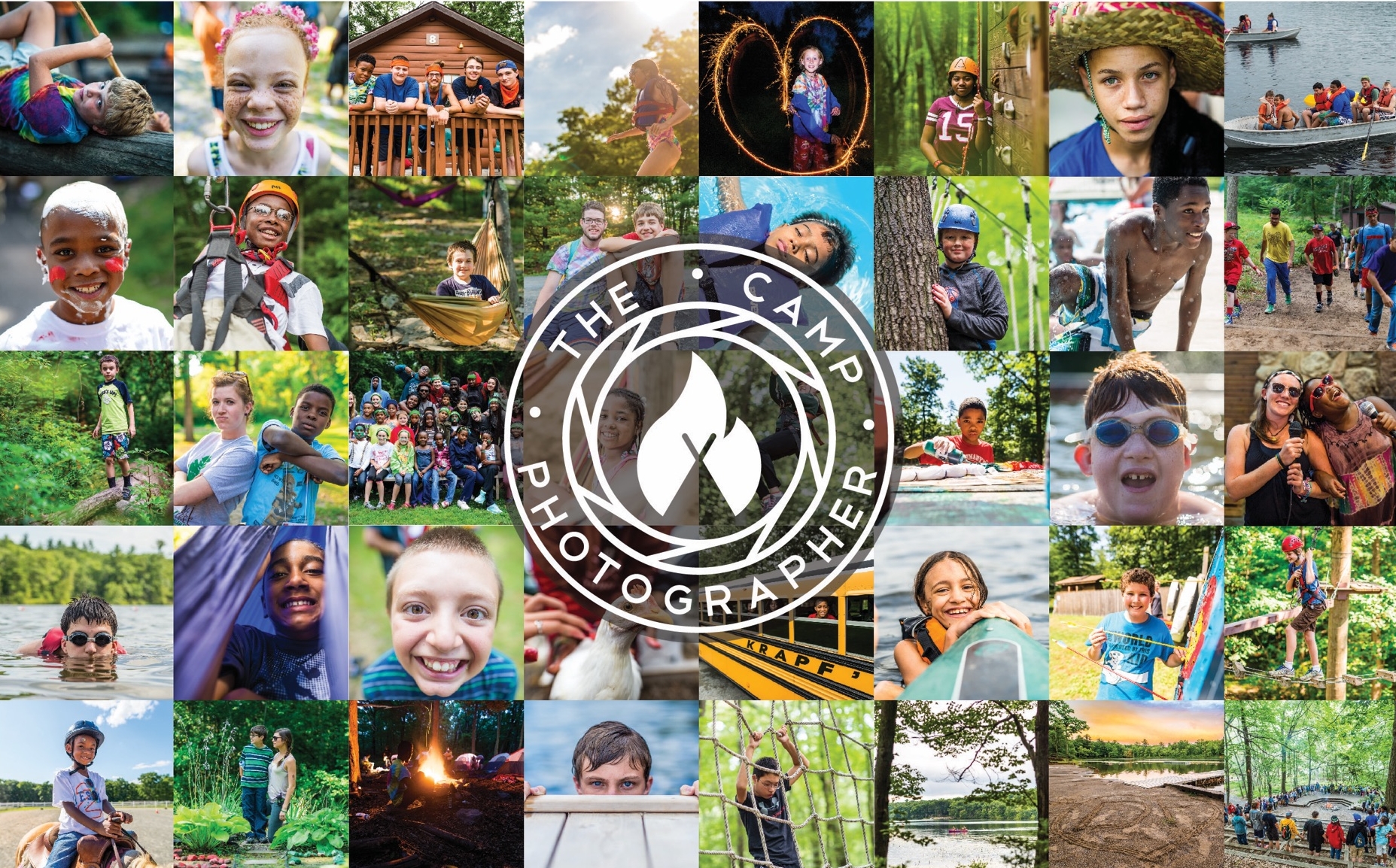 It all started when...
IN 2010, A FRIEND TOLD ME ABOUT DRAGONFLY FOREST, A SUMMER CAMP THAT HOSTS KIDS WITH SPECIAL NEEDS.I WASN'T SURE WHICH DIRECTION MY LIFE WAS HEADED, BUT I WAS READY FOR A CHANGE. I BOARDED A PLANE AND SET OFF WITH LITTLE EXPECTATION ABOUT WHAT THIS ADVENTURE WOULD HOLD. THROUGHOUT THAT FIRST YEAR AT DRGONFLY FOREST, I FOUND MYSELF INSPIRED BY EVERYONE AROUND ME. I FELL IN LOVE WITH AN IDEA- THAT PEOPLE OF ANY AGE COULD LEAVE THEIR HOMES, THEIR FAMILIES, THEIR ROUTINES, AND LOSE THEMSELVES TO THE WONDER AND EXCITEMENT OF CAMP.
THE FOLLOWING SUMMER I HAD THE OPTION OF SERVING AS THE CAMP PHOTOGRAPHER. I HAD RECENTLY DISCOVERED MY INTEREST IN PHOTOGRAPHY, SO THIS SEEMED TO BE THE PERFECT OPPORTUNITY TO EXPLORE MY NEWFOUND SKILL. THROUGHOUT THAT SUMMER, BEING ABLE TO CAPTURE CAMP MOMENTS THROUGH A LENS TRANSFORMED MY NEW HOBBIE INTO A PASSION. CAMP CAN OFFER CHILDREN SO MANY NEW EXPERIENCES: THE FIRST TIME YOU RIDE A HORSE, THE FIRST TIME YOU HAVE A S'MORE, THE FIRST TIME YOU GO ON A ZIPLINE, YOUR FIRST BEST FRIEND. I LOVE ENCAPSULATING THE PURE JOY OF THESE FIRSTS IN MY PHOTOGRAPHS.
MY NOW EIGHT SUMMERS SPENT ALL OVER THE COUNTRY HAS HELPED SHARPEN MY EYE TO ENCOMPASS WHAT MAKES CAMP SUCH A MAGICAL PLACE. TO ME, THIS IS NOT JUST EXCITING WORK, BUT IMPORTANT WORK. TO EXPRESS THE SPIRIT AND JOY OF A CHILD AT CAMP, AND TO BE ABLE TO COMMUNICATE THOSE MOMENTS TO THEIR LOVED ONE. MEMORIES THAT MAY OTHERWISE FADE OVERTIME, WILL LIVE ON IN MY PHOTOGRAPHS FOREVER.
ABOUT
RODERICK COONEY IS A CAMP COUNSELOR TURNED PHOTOGRAPHER. OVER THE LAST EIGHT YEARS HE HAS DEVELOPED BOTH HIS PROFESSIONAL SKILL AS WELL AS AN AUTHENTIC UNDERSTANDING OF CAMP CULTURE. THIS COMBINATION ALLOWS HIM TO CAPTURE CHILDREN IN THEIR MOST GENUINE FORM, BRINGING THE MAGIC OF CAMP TO LIFE IN EVERY FRAME.